WordPress creator Matt Mullenweg, confirmed that 19% of the web is running on WordPress. WordPress boasts more than 140Million downloads. It hosts many high profile websites such as TechCrunch, CNN and monthly PageViews across WordPress sites is close to 4Billion. WordPress was launched in the year 2003 as a simple yet innovative and most importantly, easy-to-use platform for blogging. It later on got developed as a CMS platform with increasing themes, plugins and widgets.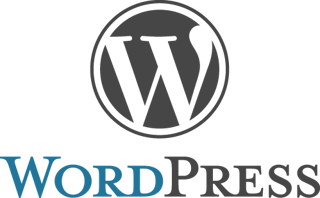 WordPress installation is extremely easy so the efforts of setting up a site are very low. You can get a simple site up and running on website within a matter of few hours Salient features of WordPress:
• Developers can build a powerful website with WordPress but the end-user does not need high technical knowledge to use it. The highly intuitive and user-friendly UI makes it easy for users to use the platform without any issues.
• WordPress can accommodate multiple authors allowing multiple users to contribute to the website content.
• WordPress is called the poster-child of open-source developer community and the community has developed thousands of plugins for WordPress – making it very scalable and allowing developers to create powerful websites.
• The on-page SEO in WordPress has become easier with plugins such as All in One SEO.
• Because of the wide range of plugins and customized themes, WordPress offers endless possibilities – developers can very easily build simple blogs, eCommerce store, fairly complex websites or even video sites using WordPress
• WordPress community is a very helpful community of passionate developers. Getting answers to problems is very easy and there are a lot of websites which offer free support to other WordPress website developers.
• Having said all this, security is one of the major concerns for WordPress. There is no security out-of-the-box and developers need to rely on third party plugins to enhance the security.
• Updating the WordPress installation to newer version can cause issues with older plugins and that can create significant problems to the website functionality.
• For high content volumes, WordPress Content Management System might not be a great choice.
WordPress is suitable for:
• Simple websites for small and medium enterprises
• Blogging sites or news sites
•Those websites which need some quick scalability in terms of new feature additions
• Serious publications which require content contribution from multiple authors
Joomla:
While WordPress started out as a blogging platform and later on evolved as a CMS, Joomla on the other hand started off as a CMS. Joomla was released in 2005, after it forked from Mambo. It offers the user-friendliness of WordPress and some strong development capabilities of Drupal. Joomla boasts more than 30Million downloads. Some of the popular websites using Joomla include Harvard University, The Hill and MTV Greece.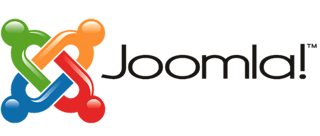 Joomla offers a very wide variety of extensions – categorized as components, plugins, templates, modules and languages. Each of these differ in functionality and can be used as per the requirement and skills. But many of the Joomla modules cost money and have more commercial extensions.
Salient features of Joomla:
• While Joomla installation and setup is easy, it is difficult to integrate third part scripts so creation of high-end websites with Joomla requires considerable time investment.
• Since Joomla started off as a Content Management System, it can handle a larger column of content as compared to WordPress.
• Compared to Drupal, in case of Joomla, server resources utilization is more.
• Joomla is does not offer great Search Engine Optimization capabilities and is not Search engine friendly.
• One of the biggest disadvantages of Joomla is its in-ability to offer Access Control List (ACL) – because of this, the website cannot have specific user access to specific pages of the site – this makes it unsuitable for enterprise customers.
Joomla is suitable for:
• Websites which need ease of use and more flexibility with content and structure than what WordPress offers
• Small to mid-size eCommerce Stores
We always Recommended WP Engine Hosting Services for WordPress