Lime-Light

5 Star Rating ⭐⭐⭐⭐⭐
Leading with home accessories in the right color and style? With Limelight, you will find a wide range of cushions and other home textiles according to the latest trends.
They offer a wide range of home textiles which is available in various colors and sizes. For over 15 years they are importing home accessories and textiles for the home and garden.
Client Challenge
Lime-Light is a provider of home accessories and textiles. As we receive the web development project of lime-light, It has been partially Completed. we did not have to start from scratch. Our developer's analysis the project coding and its functionalities then they start their work.
•  Analysis of partially made website is a huge challenge.                                                                                              

•  Small changes were required to understand the whole website.
•  Individual changes in Plugins and its functionalities require a dedicated focus.
Solution
We start to form the Analysis of website and understand every aspect of website codes and its functionalities of different plugins. Clients want the small changes in the website but it requires an understanding of the whole website. Technology we used are PHP, Woocommerce, Widgets, API, Plugins etc
• We do Changes in Woocommerce and WordPress plugins for UI.
• We used YITH Woocommerce, Swipe JS, Jquery BlockUI, Isotope etc
• Used Visual Composer page builder plugin for WordPress
• Implement SEO advancements for make sure website is SEO Friendly
Results
Client marnix is a suppliers of home apprel services, we picked this project for small changes but then marnix is associated with us and forming a long term relationship. We provide 24*7 every possible help our client  wants after completion of projects. Now,  Website is acquired a wonderful business.
Customer Speak
" I am very happy to work with ExpressTech Softwares, They assist me 24*7.
I will recommend this team effort and trustability to others,
I am associated with them and forming a long term relationship."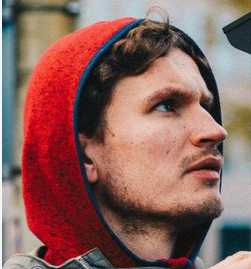 Marnix Smabil, Lime-Light